Baltimore County Maryland Landscaper
---
Schussler's Brooke Valley Farms & Landscapers have been offering top quality landscape design in Baltimore County, Maryland since 1983.
We provide landscape design services, installation and maintenance of paver and natural stone, walkways, patios, outdoor fireplaces, driveways, waterfalls, ponds, retaining walls, swimming pool landscaping, lighting, firepits, pruning, planting, mulching in Towson, Pikesville, Owings Mills, Lutherville and Timonium as well as other parts of the Baltimore county.
At our nursery we grow trees, plants, shrubs and flowers. Snow plowing and ice removal services are also available residential and commercial customers.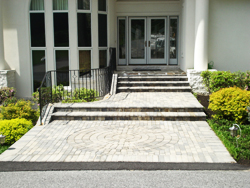 Schusslers Brooke Valley Farms & Landscaping contractors service the following towns in Baltimore County:
Arbutus, Butler, Canton, Catonsville, Cockeysville, Fells Point, Garrison, Glyndon, Hereford, Hunt Valley MD, Lutherville, Mt. Washington, Pikesville, Randallstown, Reisterstown MD, Rosedale, Mount Washington Maryland, Owings Mills, Parkton, Perry Hall, Dundalk, Essex, Sparks, Timonium, Towson, White Marsh MD, Windsor Mill and Woodlawn MD as well as the following zip codes, 21013, 20120, 21022, 21023, 21027, 21030, 21031, 21043, 21051, 21052, 21053, 21055, 21057, 21065, 21071, 21074, 21082, 21085, 21087, 21092, 21093, 21094, 21102, 21104, 21105, 21111, 21117, 21120, 21128, 21131, 21133, 21136, 21139, 21152, 21153, 21155, 21156, 21161, 21162, 21163, 21182, 21184, 21185, 21204, 21206, 21207, 21208, 21209, 21210, 21212, 21215, 21219, 21220, 21221, 21222, 21224, 21227, 21228, 21229, 21234, 21235, 21236, 21237, 21239, 21241, 21244, 21250, 21252, 21286