Where Landscaping is an Art, not just a Service
About Us
---
Mission: To turn our customers landscape visions into reality by using proven efficient professional practices at a fair and valued cost.
The principal owner, Michael L. Schussler Sr., has been in the landscape business since the age of 12; when growing up in the Greenspring Valley, his neighbors who were in the garden society hired him to work in their gardens. He then worked for several landscape contractors to help pay for his college education. After attending Loyola College in Baltimore, Mike started his own landscape business in 1983. His company has now evolved into Schussler's Brooke Valley Farm Nursery LLC with over 25 plus years of being an independent landscape contractor as well as 11 years in the retail garden center nursery business.
Office Hours: 9:00am – 5:00pm
Field Operations: 7:30am – 5:00pm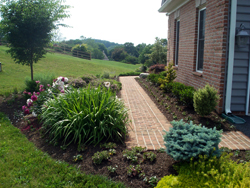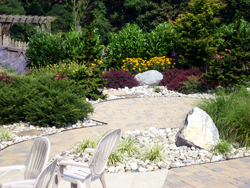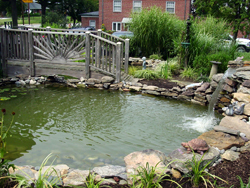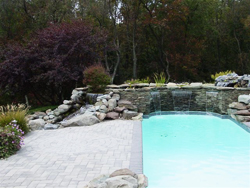 Since 1983, Mike has had his Maryland Home Improvement License #18280. Along the way, he also became a Maryland State Certified Horticulturist.
Besides the Dept. of Agriculture horticulture education and professional experience his company was one of the first to install segmented retaining walls and concrete pavers in the Baltimore area. His retail garden center nursery was also on of the first to install and carry pond, waterfall and fish products.
The company has emerged as a leader in the area winning Carroll County Times unsolicited reader poll and voted as the Best Landscape Contractor in Carroll County for 6 years in a row.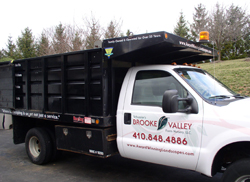 We are a family owned and operated business and our success without question has been from the dedication and loyalty of employees. The main supervisor and general manager Brian Brower has been teamed up with Mike for over 20 years and shares the company's philosophy of providing excellent service.
The crew leaders and technicians average 8 year tenures and there is very little employee turnover. We are specialists in turning our customers outdoor visions and dreams into reality. From creating outdoor living rooms which could include fireplaces, firepits, kitchens, bars, patios, walks, pools, walls, ponds and waterfalls to landscaping garden beds, renovation and replanting.